We hope to create greater awareness about mental health and wellness.
SEAS Wellness produces compelling, informative content, delivers presentations in introductory courses on critical wellness resources, and shares our work with a network of partner organizations. The below resources were created by our group in efforts to promote the usage of wellness resources.
We have delivered this presentation in 8 introductory courses: CIS 110, CIS 120, CIS 160, CIS 350, ESE 111, ESE 112, ESE 150, & MEAM 110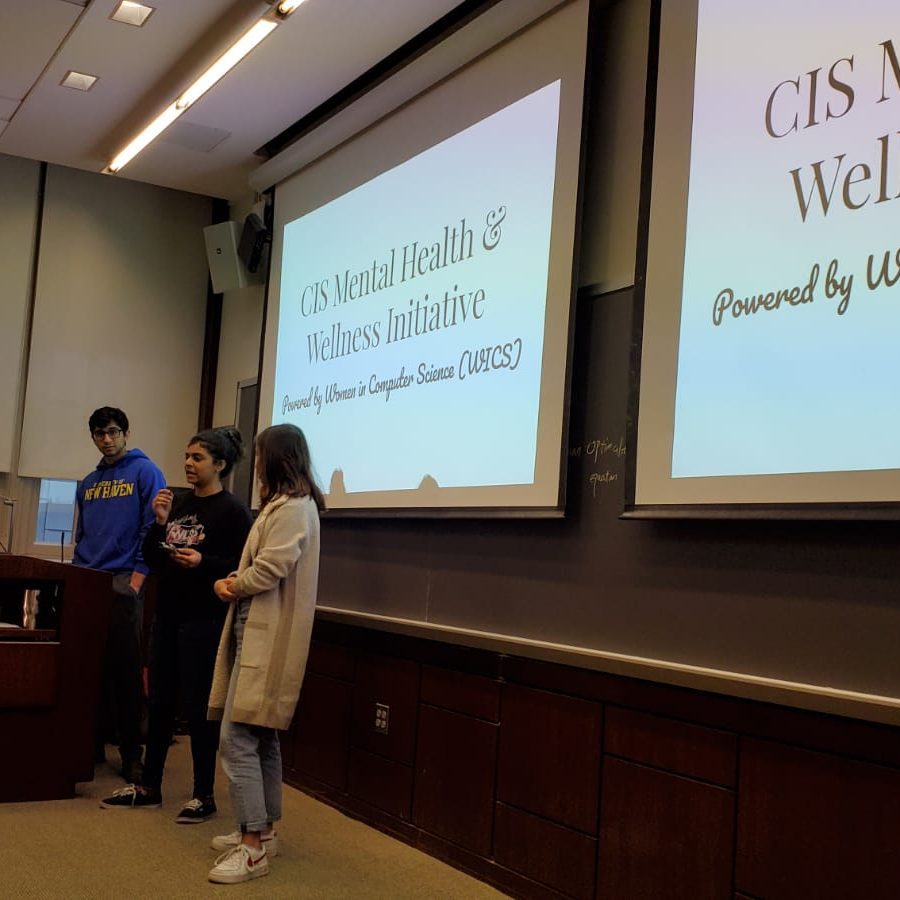 Our guide directs students to to different wellness resources, including helplines for immediate assistance, learning centers for academic support, and talk therapy consults. This guide can be helpful for quickly finding a resource that meets one's specific needs.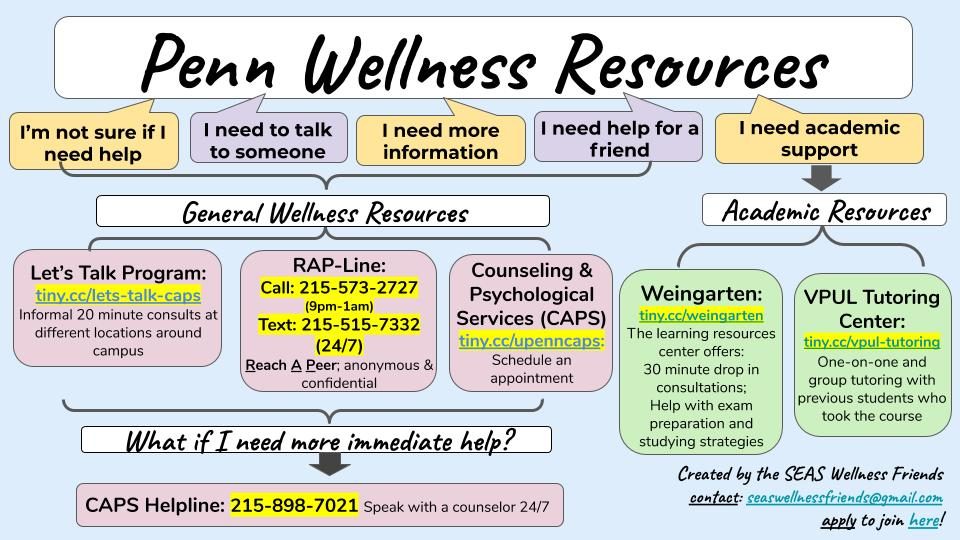 Other important resources
The links below are listed in our presentation materials above, and we have also put them below for easy reference.
CAPS offers one-on-one talk therapy, both with drop-in visits and scheduled appointments
CAPS HELPLINE: 215-898-7021
Speak with a counselor 24/7 and schedule an appointment during business hours
Offers (virtual this semester) 15-20 minute consults at different locations around campus
REACH-A-PEER (RAP) HELPLINE: call 215-573-2727 & text 215-515-7332
Anonymously connect with a fellow student; all calls/texts are confidential
Offers 30-minute drop in consultations, help with exam preparation, and studying strategies
One-on-one and group tutoring with students who have taken the course; weekly hourly meetings with assigned tutor
We work with these groups to produce content, plan events, and collaborate on our wellness initiatives.
Women in Computer Science is an advocacy group dedicated to gender equality and representation in technology fields.
Penn's umbrella wellness organization; this website hosts a series of resources and support available throughout the university.
Advocacy group dedicated to first generation, low-income students in technology and engineering.
Our board members have ties to student government that allow our group to further our broader wellness initiatives.
Join us!
It will only take a minute